They MADE a marketing mistake

Anyone who is signed up to the MADE.com mailing list may have thought Scotland had voted yes to the referendum for independence when the marketing staff accidentally sent out a promotional mailer celebrating Scotland as new territory. The marketing mistake was quickly followed by an apologetic email including a discount to celebrate all things Great Britain.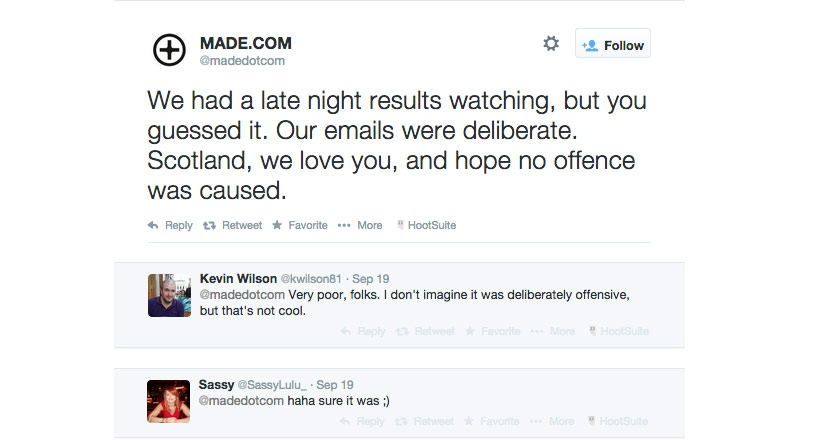 When events like this happen in the marketing world the common question to ask is 'Was it intentional?'. It may seem odd to publish wrong information or something that would cause offence on purpose, but some brands have proved that this method increases sales and exposure. After all they say; There is no such thing as bad publicity.
Other examples of outrage marketing
Take Urban Outfitters who have taken 'outrage marketing' to the extreme with products that promote anorexia, binge drinking and making light of a university shooting.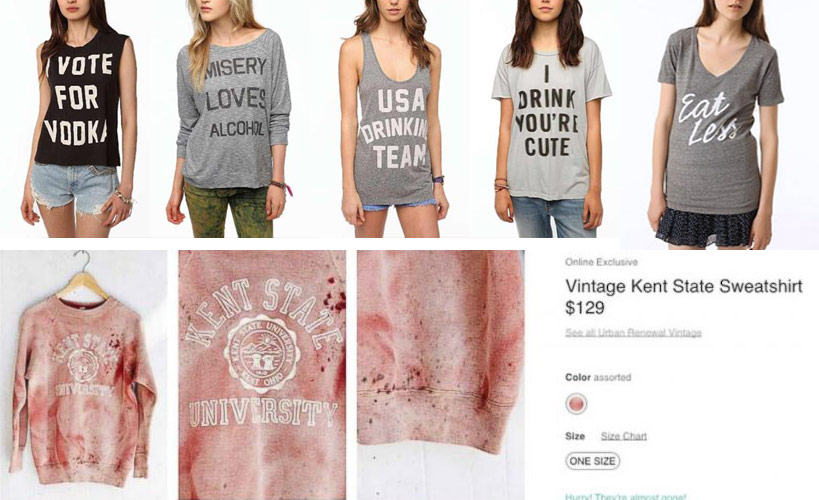 Groupon used their first Superbowl advert to down play events in Tibet and compare it with consumerism – Although they did add opportunities to donate on their website.
They also created a promotional code for Alexander Hamilton (the man on the $10 note) on Presidents day in the US when he wasn't ever the head of state.
We all know how big 'blurred lines' by Robin Thicke was for a while, even though it created outrage by condoning rape and was even banned in Universities.
How about Miley Cyrus's dancing with Mr.Thicke at the VMAs which was talked about for weeks afterwards.
Outrage marketing isn't restricted to just commerce businesses – even politician slip ups have been rumoured to be intentional.
Would your business ever pull a stunt like this?