Astra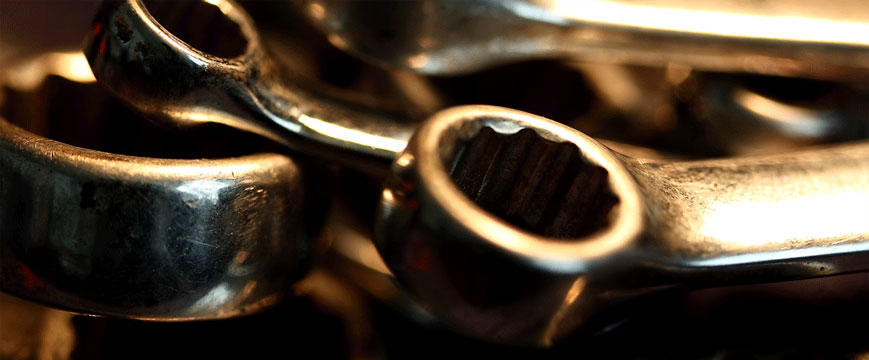 Astra was formed in 1993 as a hand tool specialist by David and Anna Gordon. Today, the business continues to distribute a range of products including hand tools, tile cutters, PPE and storage solutions to merchants across the UK and Europe. In 2007, this was joined by Tool Venture, a direct-to-consumer brand selling own label and 3rd party products through an eCommerce website and eBay store.
Hard Slog
Running operations from an integrated warehouse and office complex in Hatfield, over 200 orders a day were being dispatched by the end of 2012. However, the business was fast becoming a victim of its own success as David explains:
"Our products are often difficult to package and order volumes fluctuate wildly through the week. Therefore staffing and running a cost-effective warehouse was becoming increasingly difficult. During some periods we were fortunate to have good people who could be left to get on with the job unsupervised, but they inevitably moved on and we continually had to step into the breach, becoming slaves to the business. Taking time off for holidays was not an option; we were running harder and faster but running out of energy, which posed a risk to our growth."
The Fulfilment Problem
Assessing his options, David investigated outsourcing fulfilment, but was concerned about the perils of trusting his reputation with a 3rd party running shared facilities. The primary issue was IT and visibility as most providers were warehouse-focussed but had limited technical capability, as David continues:
"We sell both wholesale and retail, across channels and territories, so wanted to keep control of our customer care. But, I really struggled to see how we could run our business on the basis of daily fulfilment reports and an account manager where almost every query is triaged. Whilst the 'coalface' operation could be outsourced, we wanted to retain visibility over orders, stock, goods inwards, returns etc. For obvious reasons, very few providers were willing to use our existing IT system (Sage Line 200) but their own warehouse software systems had virtually no multi-channel functionality and we would have limited or no access to the data."
A New Solution
Almost at the point of concluding that Astra was 'unoutsourceable', David was introduced to Exact Abacus by his website developer. With a 30 year heritage in developing back office software, their 'direction of travel' was very different to most other fulfilment providers. Operating from modern premises, they placed their 3EX.NET platform at the core of the fulfilment service. This ERP-class platform would integrate with Tool Ventures eCommerce platform and manage purchasing, sales, stock and finance, replacing the incumbent Sage solution into the bargain. Clients have full access to the software and this is the means by which both parties share data and processes. So, for example, Astra would create a purchase order in the system and the Goods In team at Exact then scan items into the warehouse which are then automatically reconciled to this document. Any under or over deliveries are thus immediately viewable within the system and the supplier can be contacted as necessary. This transparency extends to virtually every flow of information within the business.
The Trust Factor
As an added bonus, the extensive 'systemisation' of processes and account management meant that Exact were able to provide competitive rates. Convinced that this option was worthy of consideration, the final decision rested on the unquantifiable, as David explains:
"The facilities in Lancashire are very impressive and I was reassured that quality standards would be upheld or improved by their extensive use of handheld scanners and barcode technology. This also enables them to compress stock, which means the storage costs are a fraction of the traditional 'one SKU per location' model. The fulfilment option would enable me to exchange my fixed South East costs for variable North Western based costs which was very attractive. So, it eventually boiled down to a question of whether I trusted these guys!"
Taking away facilities, equipment, technology and reputation, you are left with people and Exact Abacus are totally committed to positive and friendly working partnerships with clients. As Sales & Marketing Director, Lee Thompson explains:
"Our technology-driven fulfilment proposition has been specifically developed for entrepreneurial businesses. In our world, there is a need to be professional but not at the expense of good humour and pragmatism. Without the relationship and 'human connection', customers would never realise the potential of our software and services. Upon spending time going through Astra's requirements and getting to know the client, we were very confident that it would be a mutually beneficial arrangement."
Growth, Cost Savings and More Holidays!
After a three month project and the transport of stock from Hatfield to Chorley, Astra went live with 3EX.NET and fulfilment services on the 1st January 2014. By the end of the first week, all products had been receipted into their new locations and the Christmas order backlog had been cleared. After spending a couple of days overseeing operations at Exact, the Astra team could look forward to a future without the distraction of running a warehouse, as David concludes:
"We sold our warehouse in Hatfield, moved into a serviced office close to home and now run a very lean business. Margins in our sector are tight, so the key profitability is good buying and cost control. Including myself and Anna, we have four employees running a £2m+ company. Importantly, we now have the energy to devote to sourcing and marketing new product lines. For the first time in years, we have been able to take holidays and relax, safe in the knowledge that our customers are receiving their goods and maintaining our 5-star reputation for service [as per ratings on eKomi and eBay]. If anyone asks me the smartest thing I have done in business, I would say that outsourcing to Exact Abacus is definitely near the top of the list."
The volumes:
SKUs handled: 5,000
Retail Orders: 2,500 per month
Retail Same Day Dispatch: 98.5%
Wholesale Items: 120,000 per annum