Baker Ross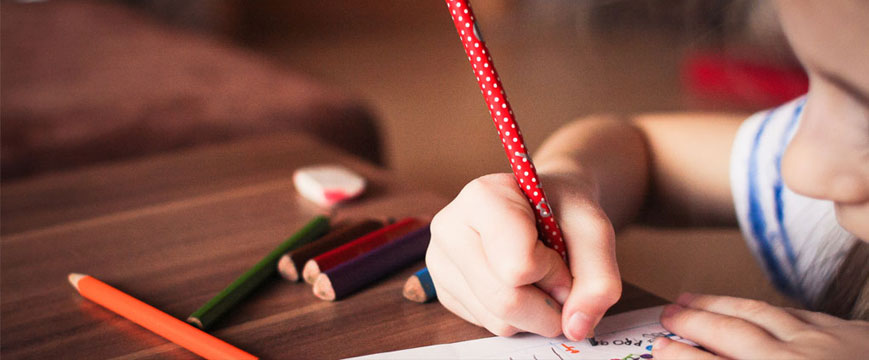 Founded in 1974, family-owned multi-channel retailer Baker Ross have grown into one of the UK's leading suppliers of art and craft materials, with a strong reputation for product range and customer service.
Based in Walthamstow, the business distributes across the UK to schools, nurseries, playgroups and direct to consumers. In 2003, the Yellow Moon brand was established to support education via an innovative fundraising scheme that has raised over £4 million for 20,000 schools to date. Some of this money has funded exciting projects such as nature.
An integrated approach
The Exact Abacus fulfilment platform was installed at Baker Ross in 2014 and controls all order processing and warehouse operations. It immediately eliminated many manual processes which resulted in a 25% reduction in processing costs and allowed management to focus their energies on increasing sales.
The scalable, modern and Microsoft-based software includes a host of advanced features that have been proven in Exact Abacus's own high-volume fulfilment centres. It was evaluated against a host of competitor products and was selected on the basis of the following factors:
Microsoft-based technology with adherence to latest development standards
Easy to use and consistent User Interface
Definable database structure to accommodate custom fields
Asynchronous Job Manager used to automate tasks and processes 24/7
Channel integration with marketplaces and websites
Stock forecasting and purchase automation
Carrier integration and least-cost parcel routing
Definable workflows to accommodate constant business change
Reporting and analysis
Baker Ross IT Director, Justin Morris, comments:
"The fulfilment platform is tremendously flexible and a major factor behind our year-on-year turnover growth. After looking at a lot of vendors prior to selection, we were confident that Exact Abacus had the real-world experience to deliver on our demanding specification."
Constant and Never-Ending Improvement
With over 100 system users, Baker Ross have a catalogue of 30,000 products and dispatch over 2,000 parcels every day from their warehouse. Marginal gains in process speed and cost reductions can literally save the company tens of thousands of pounds per annum and Justin's team have become masters of the art, as he continues:
"We assess every single input, process and output across departments, constantly developing enhancements which I am pleased to say that Exact Abacus fulfilment technology has always supported. There have been a few 'weird and wonderful' ideas and it is testament to the software design that we have never encountered a problem implementing them"
The Competitive Advantage
Amongst the hundreds of custom refinements, the platform has also enabled the business to implement some major functional improvements, including multi-brand operations - Baker Ross and Yellow Moon to trade from a single platform, with shared stock but ring-fenced customers, sales ledger and management accounts. This has SAVED over £30,000 per year in duplicated operations and support costs.
Least cost parcel routing - every order is assigned an optimum box size and routed through the lowest cost carriage service based on the dispatch option taken by customer, promotion, product type, delivery address and weight of parcel. This has SAVED £50,000 per year in carriage, packaging and labour costs.
Super quick customer care - to grow a successful and profitable business, customer care is crucial. With catalogue order entry, fraud vetting and split shipping features, service quality and customer retention rates were greatly enhanced. Positive FEEFO reviews are running at 96%; customer retention, AOV and lifetime spend all increased.
Cashback scheme - with over £4m raised for schools since its launch, the scheme has been managed and largely automated by the software, with statements and cheques distributed to over 1,000 schools across the UK. Over £10m of additional revenue generated.
A Lean Machine
The Exact Abacus fulfilment platform has met and, in some cases, exceeded the demanding expectations of the client, unlocking efficiencies within the business and helping Baker Ross gain a competitive edge in a fiercely contested sector.
Justin Morris concludes:
"we have developed and improved the business in every year of our association with Exact Abacus. The software has accelerated this growth and now have at our disposal the means to accommodate almost any workflow required by the Directors and heads of department. For companies who place flexibility, expertise and scalability at the core of their IT strategy, I would recommend Exact Abacus."