Candles Direct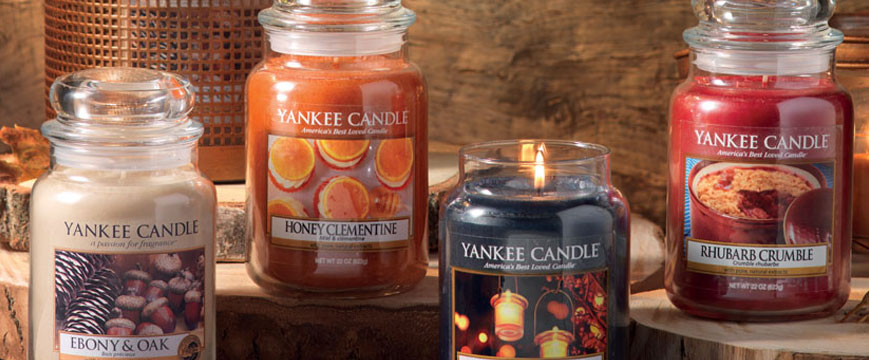 Belfast-based online retailer Candles Direct offer a huge range of candles and accessories, delivering to customers in the UK and throughout the European Union. Marketing expertise, product knowledge and purchasing power acquired through their 30 year history has helped them become one of the largest retailers of candles in the country.
The Candles Direct eCommerce website could be considered the tip of a multi-channel iceberg that extends across a number territories, brands and marketplaces. In a competitive world, Managing Director, Graeme Ferguson, set his sights on establishing a truly multi-channel business, flexible to changing fashions and run on the very latest technology.
With thousands of product lines traded across countries, channels, languages and currencies, the business needed both a responsive IT partner and software platform that would power growth without constraint, as Graeme Ferguson explains:
"like many entrepreneurial businesses, we had loads of ideas but needed a partner with the experience and skills to take these forward and create the conditions in which we could work to our strengths."
In 2013, a tender was issued and the search commenced for an ERP-class software solution that was capable of direct integration to marketplaces such as Amazon and Ebay, with extensive automation of sales order processing and stock control providing return on investment and accelerated growth. The shortlist of suppliers was surprisingly compact as Graeme continues:
"there were plenty of ERP systems on the market from the usual suspects like Sage, but they offered nothing in the areas that really mattered to us. Conversely, the best-of-breed listing management tools and warehouse management systems required a lot of 'bolt-ons' to form an end-to-end platform."
After a thorough evaluation, Candles Direct selected 3EX.NET ERP software by Exact Abacus, which was designed and developed for growing and mature online or multi-channel retailers demanding a 'total solution'. Built on leading–edge Microsoft technology, this cloud-based platform includes the standard CRM, Stock Control, Purchasing and Finance functionality, but complements the 'core' with a host of connectivity modules designed to integrate with marketplaces, websites, carriers and payment providers via real-time APIs.
Furthermore, Exact Abacus had finessed the order pick, pack despatch and customer management processes within their own fulfilment centre, offering a complete business and quality management system that held significant appeal to Graeme:
"we were growing fast, but this was exposing all the cracks and we could no longer easily fix issues like over-selling and dispatch errors by force of will alone. The new software enforced disciplines that persist to this day. For example, Exact showed us the importance of supplier compliance and how to manage the business by exception; at the time it was quite revolutionary stuff."
Today 3EX.NET continues to support growth and great customer service at Candles Direct. The software manages over 2,500 items sold on Amazon UK, DE, FR, ES and IT in addition to two eBay stores and three websites. Each product is created within the system and then listed using a library of templates that are designed to reduce errors. Stock is concurrently made available to all channels and once sold out, the software automatically de-lists an item. The forecasting module is constantly making informed recommendations to the buyer and if the product is re-purchased, 3EX.NET re-lists it within minutes of receipt into the warehouse. This 'fire and forget' principle has served Candles Direct very well as turnover has increased by over 30% without any additions to staff. Where possible, the system takes the strain, leaving Graeme and his team to focus on higher-value activities such as product development and marketing strategy.
Once a customer places their order, it is automatically collected and processed by 3EX.NET. Stock reservation and vetting rules ensure that any exceptional transactions are immediately separated from the rest. In no more than 1 hour, the order is presented on a handheld device for picking. The software instructs each operative what type of picking tote or trolley is required before directing them to the first item location. The scanning process ensures that correct items are being picked before being handed over to a packing station for dispatch. At this point, the order and items are re-validated before the parcel is routed through the appropriate carrier and a shipping label is produced. No further management is required from this point as the software updates the order status and the sale is posted to the sales and general ledgers.
In closing, Graeme remains a keen advocate of 3EX.NET software:
"I have always been comfortable with the decision we made and the benefits of a single, integrated system are plain to see. We continue to work in partnership with Exact, identifying new threats and opportunities, tweaking the software in response. Whatever we have asked the system to do, the answer has always been 'yes' and I never lose any sleep worrying about whether we can cope with the challenges that come our way. In that sense, I am happy to recommend both product and provider to any multi-channel business looking to move on to the next level."