Canton Tea Co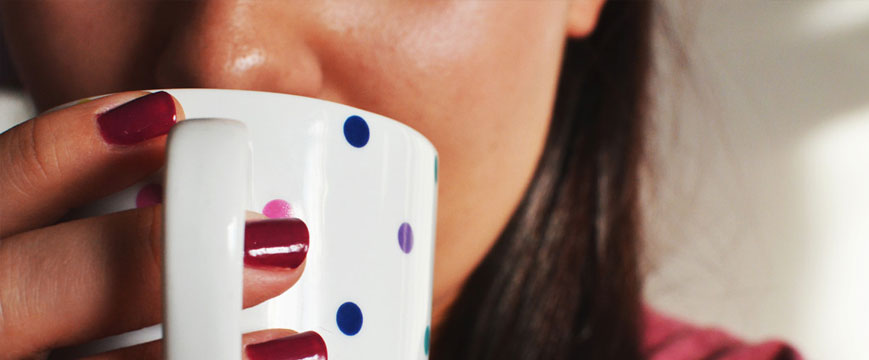 Founded in 2007 in London, Canton Tea Co was established by Jennifer Wood who wanted to create a company around the authentic pleasure of handmade tea. Soon, Edgar Thoemmes, a natural entrepreneur, and with a highly developed taste for fine tea, joined Jennifer to brew the perfect business relationship.
The Mission
Sourcing out the very best tea's in the world, enabled the pair to travel to far-flung farms, offering a great learning experience, meeting the producers and learning about the trade. However, locating the world's best tea was no 'easy feat'. Particularly when working within the strict guidelines of organic standards (SOIL Association).
The majority of the tea suppliers in the Far East use endless, and sometimes unrestricted, pesticides on the tea crop, and so there's only a very small scope of suppliers that can offer the genuinely unique, organic compliant produce that Canton Tea needed.
Over the years, the high-quality of product and drive of the team has ensured the development of partnerships with the best, most experienced artisans and Canton Tea have grown to become one of the UK's top tea specialists. They supply 5-star hotels, Michelin-starred restaurants, John Lewis, Harrods and thousands of discerning web customers worldwide.
By early 2014, due to the rapid growth, Canton Tea identified an opportunity to investigate the possibility of using a fulfilment service to bring the company into what Edgar and James Barnett (the Financial Director), at the time, coined the "new world". Looking to leverage the competitive flexibility that a modern fulfilment operation could provide, from scalable staffing capability, storage charges that fluctuate as the storage needs do, centralised outsourced supplier negotiations, supply-chain economies of scale for costs and complete transparency throughout the business. The main requirements for their supplier were outlined as follows:
SOIL Association approved for storage and handling
Commercially sound provider – large enough to provide the security needed for an ambitious growing business, but not so large that they do not receive the bespoke service that would be needed
Competitive, scalable charges
Clean, secure and modern facility, with ability to handle ambient food
Secure lock up – for the very expensive tea-range
Magento, eBay and Amazon integration
Dedicated staff members, with the experience to properly manage the complexities of the various sales models that are in operation (B2B, B2C, Wholesale/retail)
There were a number of human-resource, supplier and management time-savings that could be made by moving to a fulfilment-centre, allowing the retained strategic staff to focus on more higher-value sales, marketing and procurement tasks. Edgar notes:
"It's easy to get caught up in the day-to-day pains of managing a complex warehouse operation, when really, as a Director I want to be developing the business, the product range and focussing on strategic innovations. It's also really important that ops don't restrict the growth of our business; which was unfortunately the case back in 2014"
Recognising that choosing the right fulfilment partner would be key to allowing their business to maintain healthy growth, meant a 3 month supplier review-period. Canton wanted to cut the risk that a move to a 3rd party fulfilment provider could potentially cost them their great customer service reputation that they had worked extremely hard to gain from starting-up in 2007.
The Partnership
Placing their trust in Exact Abacus to provide organic certified fulfilment services, backed by the shared 3EX.NET Pro software platform – which came as a unique added bonus to their proposition. Edgar adds:
"Exact Abacus came out on top of other providers we'd evaluated. The core reason for this was that the technology behind the service would stand Canton Tea in good stead to alleviate many of the operational problems we had, and help accelerate the development plans"
The Transition
By August 2014, the stock started rolling in from Canton Tea's (then soon to be redundant) 6,000 sq.ft warehouse operation in Bristol. Canton shipped around 60 pallets of stock to Exact Abacus' facility at Matrix Park. Immediately, the company was able to reduce the amount of storage footprint needed from 6,000 sq.ft to less than 1,000 sq.ft. The EA warehouse team worked closely with Canton Tea's team to ensure the stock was processed in a logical way that would help maintain a smooth flow of inventory through the warehouse processes.
The new 3EX.NET Pro system was getting finalised too; with the use of the system, Canton Tea would be able to inject modern technology throughout their purchasing, processing, delivery and customer service processes, resulting in improved reporting capability and speed, automated order processing, better visibility of stock position / sales, integrated finance module, and many more strategic benefits like automated purchase-forecasting.
Canton Tea applied a number of channels into 3EX.NET Pro via EA's pre-existing API integrations, such as eBay, Amazon UK, Amazon ES, Amazon DE, Amazon FR. Throughout July 2014, Exact Abacus had also specifically developed a Magento API integration to allow Canton Tea's website to be able to talk in real-time with 3EX.NET Pro for order transfers, inventory updates and listing/pricing updates. 

With the smooth transition over to our in-house fulfilment, EA were soon awarded the SOIL Accreditation. Culminating in EA shipping the first orders during the first week of September 2014. Soon Exact Abacus processed up to 100 orders per day on behalf of the company, allowing Canton Tea to focus on the closure of the old warehouse operation to enable the saving to be released.
Fast forward one year, and Canton Tea are trading stronger than ever. Their Q1 revenue surpassed expectations, and the operational costs of using Exact Abacus have dropped into a very consistent, forecastable level, saving the company up to 30% in overheads per month. There has been no drop in service, partly due to the technology employed at the fingertips of both companies.
Canton Tea has been able to more than double the stockholding without requiring the incalculable costs of expanding their own facilities. This has allowed Canton to exercise their purchasing power to achieve more competitive margins, to purchase larger amounts in fewer transactions, and to also trade with larger quantities to their business customers, improving their supplier power too. Additionally, Canton Tea now do not have to deal with courier negotiations, machinery or typical warehouse staffing problems and have a centralised ERP software system for all of their operations.
Summary
The end result, thus far, is that as a result of the move, Canton Tea have unlocked the growth potential of their business, whilst operating at lower costs, fewer fixed-asset and fixed-labour commitments and maintaining the same high standards of service, with a truly powerful engine at the helm, in 3EX.NET. Edgar continues:
"The process of moving over our warehouse fulfilment and software to Exact Abacus has not been without its challenges, as you'd expect, however the transition was a rather smooth one and the benefits of doing so are now definitely being realised; the team and I find that we've got more time to spend cultivating new business, expanding the product range, improving the service to our loyal customers and of course reinvesting the money saved into the business to continue our growth plans.

Whilst the decision to move was a huge one for Canton Tea Co, I'm delighted to say that to date, it's certainly been the right decision and I'm happy with our progress into 'the new world'. I've even had extra time to train to partake in some Iron Man competitions!"