Christies Direct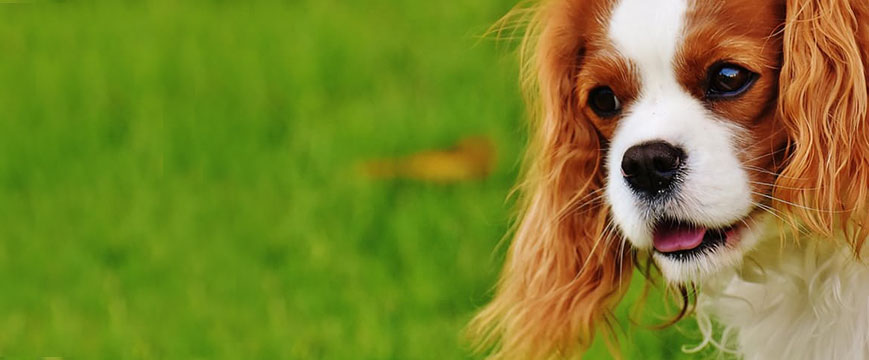 Intro
Christies Direct specialise in the distribution of pet grooming products worldwide. Selling through its website, along with three catalogues, the company now employs more than 50 people and is one of Europe's largest distributors for pet grooming products.
Founded in 1992, the business was originally run from managing director, Colin Christie's spare bedroom. Having gone through a significant growth period, Christies Direct needed a system that was specifically tailored to its business, one that could match the company's expansion plans, provide true market insight, and improve efficiencies.
The Problem
Previously Christies Direct had used a labour-intensive system. Each order had to be moved through the routine and processed manually meaning not only was there more room for human error, but the whole process was very time consuming. It also meant a lot of time was taken to rectify any mistakes that were made as a result of human intervention.
Having used an out of the box software system for 10 years Christies knew it was lacking market insight in order to forecast for, and meet the needs of its customers. With very little room for customisation and little management and forecasting intelligence, the original software was stifling the business.
The Solution
Colin Christie explains: "We first encountered Exact Abacus at a trade show in Birmingham in 2011. Immediately we were impressed with their offering – they were able to automate order processing, which would save us a lot of time and resource.

"Previously this had been a big problem, because of the manual system we were unable to identify where mistakes were being made and didn't know where more training was needed. Exact Abacus' 'click history' would allow us to see where our employees were struggling and the areas we need to provide extra support and training to improve efficiency."

After considering a range of providers Exact Abacus was on a shortlist of just two. Colin explains why Exact Abacus was successful: "We felt their ERP system was more intelligent, especially on the forecasting side. It was able to give us a really clear idea of what stock to order based on historical sales and estimated growth figures - it was able to predict how and what our customers were buying."
It wasn't just the software that appealed to Christies Direct, but Exact Abacus's commitment to really understanding how the business operated that shone through.
"When it came to implementing the software, the Exact Abacus team were very hands on. Before implementation we had several meetings so they could understand exactly how our business worked, what our processes were and how the new system could be tailored help us improve. As we went live we had two EA reps on site to ensure the process went smoothly and that any hiccups could be dealt with as we got to grips with the new system."
Colin believes that it's more than just the system that creates a great partnership. The customer service and faith in the software were also big selling points.
"EA have always been very customer focused and personable, which is one of the things that attracted me to the company as they are more than just tech savvy. They're a real business which truly understood my business's needs."
The Results
In 2016 Christies Direct were named Digital Team of the Year at the Digital DNA awards, Ireland's leading business and technology event. They also won UK Digital Marketing Team of the Year 2016 at the Digital Entrepreneur Awards held in Manchester.
Colin said: "We'd attribute a lot of our success at the awards to EA's system – it's allowed us to gain an insight into our customers' buying history in order to profile them, allowing us to craft the perfect campaign for each individual."
The automated nature of the product has also made a huge difference. Christies Direct have grown from fulfilling less than 200 orders a day to consistently fulfilling over 400.
Colin reports: "In the five years since implementing the software our sales have doubled. We've been able to massively improve efficiencies across the business, cutting down on the admin we had to do with our old system and freeing up a lot of our sales and admin team to focus on the day to day running of the business and delivering revenue.
The reporting systems have also made a significant difference, we're able to create a wide range of reports monitoring everything from stock to sales. The use of this reporting software allows us to make more informed decisions and react to the market faster, helping us to evolve."
"In addition our customer ratings across a whole host of review sites are really impressive. None of these things would have been possible without the system, alongside the help and guidance of the Exact Abacus team. I would recommend the system to any company that's looking to improve their profitability and efficiency."

Colin considers the system "futureproof" and acknowledges that Exact Abacus will be able to support Christies Direct every step of the way. He said "I'm confident that we'll be using our current system far into the future. I can't see a scenario in which Exact Abacus aren't able to provide the service that we need and grow with us.""