Davpack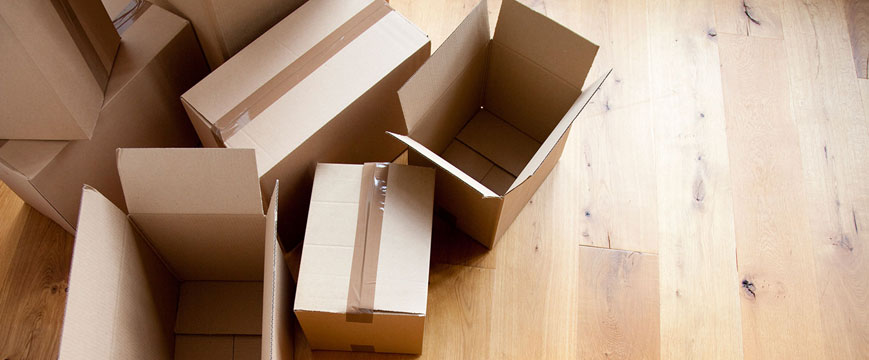 Established in 1968 the Davenport Paper Company Ltd soon became known as Davenport Packaging before being abbreviated to Davpack in the modern age as a memorable web domain for customers wishing to buy packaging materials online.
Today, Davpack is one of the foremost mail order packaging suppliers in the UK and a key business within the TAKKT Group, which is one of the biggest direct supplier of packaging in Europe, stocking a range of over 5,600 packaging items in over 1m sq ft of warehousing.
Since initially partnering with Exact Abacus in 2001, the business has experienced strong sales growth in recent times, driven by product innovation and a surge in online sales through the updated Davpack website launched in early 2013. In a market where budgets have been squeezed and margins are narrow, Davpack have continued to invest in their supply chain, customer care and order fulfilment processes to stay competitive.
Managing Director, Barney Byfield, comments:
"We compete against a strong field ranging from the small independents all the way through to the large multi-channel retailers with retail presence and strong, recognisable brands. It is survival of the fittest and if we cannot provide a first-class shopping experience, the customer will soon go elsewhere."
The Solution
Davpack have consolidated their business on 3EX.NET technology by Exact Abacus. This integrated ERP eCommerce platform ensures a consistent flow of data through the business and peerless level of customer service – a fact borne out by Davpack's 5 star Trustpilot rating. Barney continues:
"we consider our processes to be extremely slick – the product, marketing, purchasing, sales and finance teams are working within the integrated 3EX environment which means we rarely have to question the quality of data and never have to re-input it – everything flows!"
In practice, this enables the business to focus its energies on higher value tasks like sales and marketing development, safe in the knowledge that their promises will be delivered.
The Website: In the spring of 2013 Davpack updated their online proposition, implementing a new website and revamped digital strategy, managed by Exact Abacus' online marketing team. The objectives of this project included:
Increasing visitors to the site
Improving conversion of visitors to buyers
Crystallising the Davpack brand – what the business stood for, why was it different
Enhancing the level of engagement with social network users and product reviewers
During the build of the new site, key design elements were incorporated to ensure it was optimised for core product areas in which margins were higher. In parallel, the digital marketing team focussed on User Experience or 'UX' with the ultimate goal of increasing revenue without reliance on paid marketing such as PPC and affiliated sales.
After evaluation, the package requirement included:
Externalisation of homepage to enhance load speed
Prominent reference to Davpack's 5-star rating with Trustpilot
Easy-to-reference price matrix for bulk purchases and discounts
Rationalised 'mega menu' and prominent site search
Quick order tool for customers placing orders from Davpack's catalogue
Mini basket to reduce clicks to purchase
Implementation of multi-buy offers and in-basket promotions
Buying guides on most packaging lines
Onsite stock messaging to support next day delivery guarantee
In-basket delivery charge calculator
Fast checkout process
Strengthened on-site SEO, with better structured content, metadata, links and URLs
Increased quality links with outreach and niche sites
Enhanced product copy for search engine visibility and on-page conversion
Integrated social media into the website footer and product pages
The Result
The website now consistently converts visitors to buyers at a rate exceeding 4%. By promoting higher margin lines and a next day delivery promise, Davpack are in a strong position to develop new routes to market and international expansion. Also, the platform has been built to appeal to mobile users and has adopted responsive technology to optimise conversion on smartphones and tablets. This will help extend the brand from its business-to-business origins into the higher volume consumer market.
Looking back at 2013, we can reflect on an outstanding performance:
Website revenue increased by 15% (Jan-Dec 2013 vs same period in 2012)
Website conversion rate increased by 42% (Old Site vs New Site, Mar-Dec 2013 vs same period in 2012)
Average order value up by 18% to £145.00
Acquisition of over 5,000 new customers/contacts during the year