Red Candy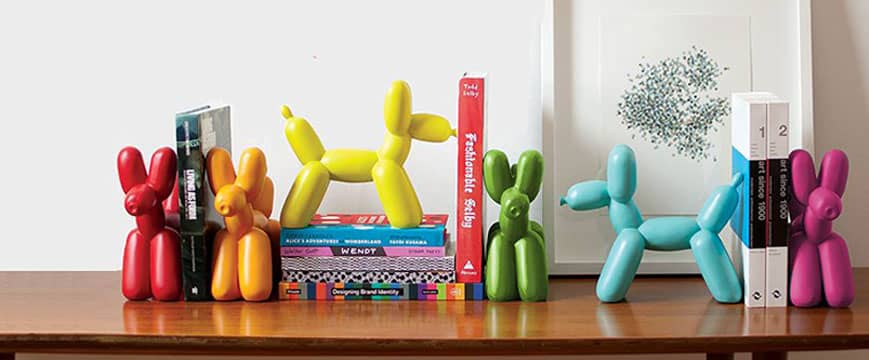 Intro
Launched in 2009, Red Candy started out as the world's first 'red only' online retailer of design-led products for the home. Selling anything from clocks to colanders…as long as it was red. In the eight years since the company was launched, it has expanded to include more bright colours - but still no beige.
It's not only the colour palette that's grown but the product range as well. The website now boasts around 4,000 items across a variety of homeware. The company has ambitious growth plans looking to turn its 3,000 orders per month into double that over the next three years. In order to sustain this rapid growth, the company had to ensure they had a fulfilment partner they could rely on.
The Problem
Andrew Menzies, director at Red Candy, explains: "When I started out seven years ago I was just working from home. Because of the specific nature of our product base, being that everything was red we began jumping to the top of Google's rankings for red clocks, red kitchen accessories, red anything really so the business was experiencing huge growth. I needed some extra pairs of hands and now there are three of us.
"Being such a small team, we had originally outsourced our fulfilment as it wasn't something we were be able to do in house. But as time went on it was clear that our fulfilment partner wasn't performing as we expected. We were spending the majority of our time managing them instead of them making our life easier. It was causing us such a problem that we genuinely started to consider taking fulfilment in-house, which would have been a nightmare and the business would begin to suffer massively. More than that; none of us would ever see our family and friends, we would essentially have no life."

"We had just completely lost faith in outsourcing fulfilment. At least in-house we'd know things were being done properly"
The Solution
Andy began looking for third party logistics options on Google. "We considered some of the larger fulfilment companies which worked for big brands but at the end of the day they couldn't offer the space we needed to grow and because they were big names they were charging the earth. Exact Abacus on the other hand had the room we needed to expand, having just bought a second warehouse. Their offering provided great value for money and they were really personable too. We got to meet the team and they really took the time to understand our needs.
"Another essential was that whichever system we went for needed to integrate seamlessly with Magento. Exact Abacus set up an API link so that their software updated all our information across every sales platform, so as soon as a product is sold on our website the stock on our Amazon and eBay shops decreased ensuring consistent stock levels. This level of precise integration was an absolute must for us and it has made our lives so much easier in terms of forecasting and order processing. The level of functionality the software provides is fantastic."
Integration of Exact Abacus software wasn't the only thing that enticed Red Candy. Andy notes:
"I think one of the things that impressed me was that Exact Abacus didn't just provide fulfilment; the knowledge that third-party fulfilment companies used the same software re-assured me that is was a trusted and well-developed system."
The Results
"Obviously we were nervous to partner with another fulfilment company after our previous experience. I was preparing for the stress and hassle that in my mind were intrinsic to fulfilment. We're a year and a half down the line and that still hasn't happened. It's been plain sailing."
Since working with Exact Abacus, Red Candy have moved even further up the Google rankings, are dispatching 100 orders a day an increase from 25-30 before the partnership.
Andy and his team got their lives back and they couldn't be happier:
"We're really pleased that the business has continued to grow with Exact Abacus. We're sending a lot less e-mails and it has enabled us to focus on what we do best - growing the business."